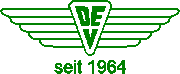 It is with real regret that the Museum-Railway has decided it has to cancel first running services of the season - there will be no easter holiday train rides this year. Due to governmental decisions and COVID-19 measures there might be more restrictions to our operations. Keeping our visitors and staff safe is our top priority so please keep up to date with our current plans on this website before getting to the Museum-Railway.
We look forward to welcoming you all back soon - Thank you!
Thank you for visiting the homepage of the "Deutscher Eisenbahn-Verein e.V." (DEV), who founded and operates since 1966 the First Museum-Railway of Germany. Our narrow-gauge steam railway (1000 mm, app. 39 inch) does run from Bruchhausen-Vilsen to Asendorf in the state of Lower-Saxony, Germany. Bruchhausen-Vilsen can be found app. 35 km south of Bremen.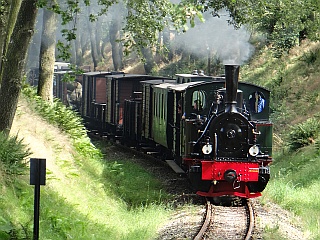 Information on offer: