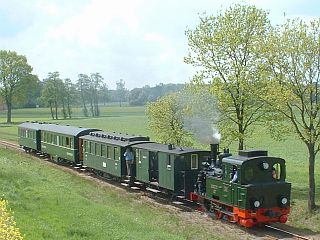 Willkommen
Vielen Dank für Ihren Besuch der Web-Seiten des Deutschen Eisenbahn-Vereins e.V. (DEV). Der DEV betreibt die Erste Museums-Eisenbahn Deutschlands. Unsere dampfbetriebene Schmalspurbahn verkehrt in Deutschland zwischen Bruchhausen-Vilsen und Asendorf und liegt etwa 35 km südlich von Bremen. Diese Webseite enthält Informationen in Deutsch und in Englisch.
Bitte wählen Sie rechts oben eine Sprache aus!
Welcome
Thank you for visiting the homepage of the "Deutscher Eisenbahn-Vereins e.V." (DEV). We operate the First Museum-Railway of Germany. Our narrow-gauge steam railway runs in Germany from Bruchhausen-Vilsen to Asendorf and can be found app. 35 km south of Bremen. This webside has content in german and english language.
Please select a language above on the right side!